Thousands of motorists found themselves stranded last week in what looks from above like a 50-lane parking lot on the G4 Beijing-Hong Kong-Macau Expressway, one of the country's busiest roads.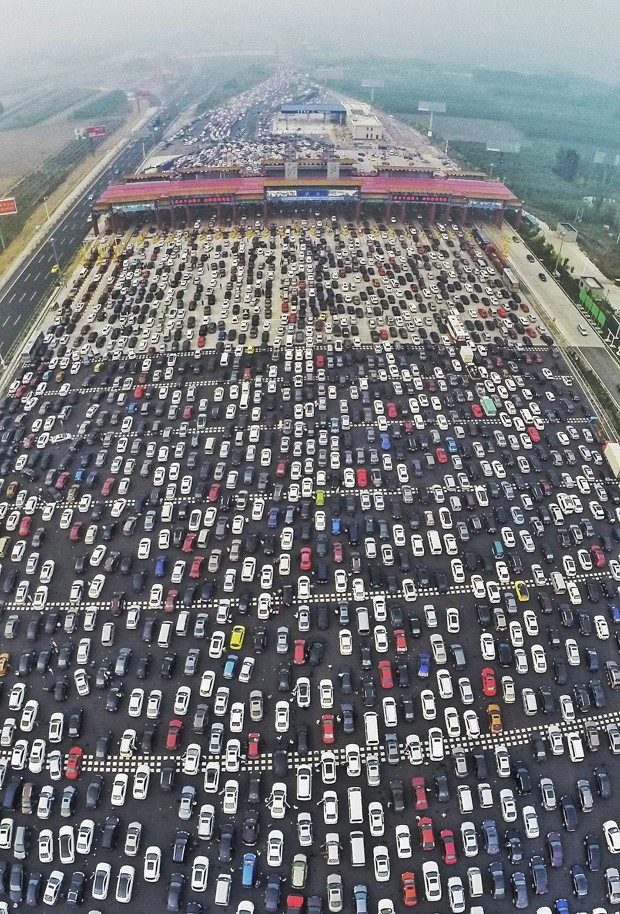 Though foggy weather may have played a role, the real culprit is a new checkpoint that forces traffic to merge from 50 lanes down to just 20,
according
to
The People's Daily
. Traffic was reportedly backed up for hours.