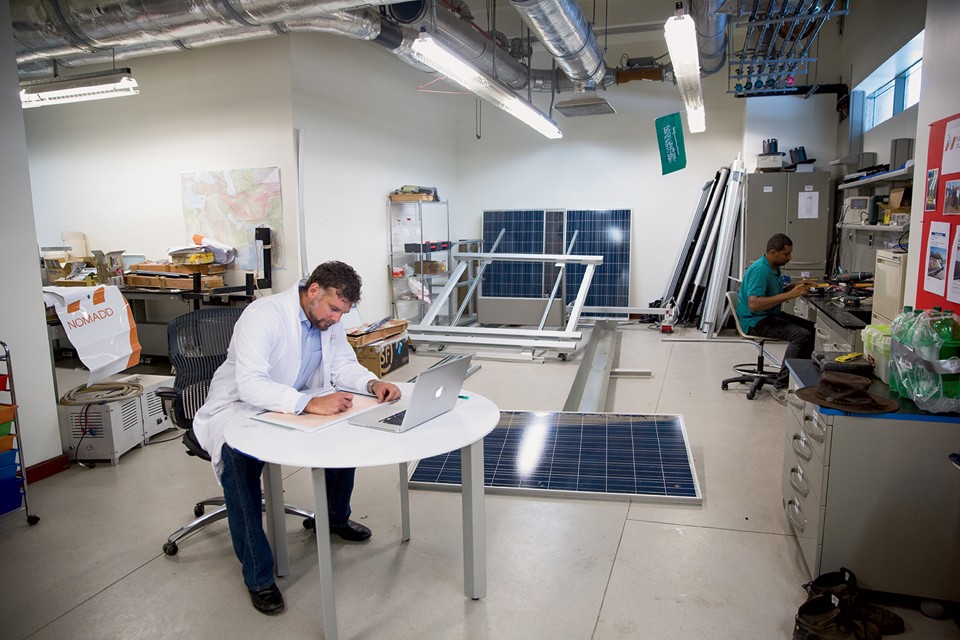 Saudi Arabia produces (inefficiently) much of its electricity by burning about a quarter of the oil they produce -at current trends, SA would be a net oil importer by 2038. But oil isn't the only liquid these plant require; they also need freshwater—more than half a million gallons a day, make much of it out of saltwater.
Solar power presents an alluring alternative. The goal is not just to install solar panels across Saudi Arabia but to export them.
Taqnia, a state-owned company, is finalizing a deal to provide solar energy for 5 cents a kilowatt-hour—a price that may be the cheapest in the world.
(
source
)